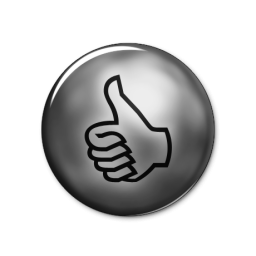 ~Julie and Rob Atchison~
Our family loved working with Tanya Hall.  Tanya is kind, trustworthy, and professional. She really listens to what you want, and takes all of the information into consideration to help you achieve your goals. Buying or selling home can be very stressful. Having an agent who you trust and who puts you first is very important.  Tanya is an excellent realtor and I have, and will continue to recommend her to friends and family.
---
~Lerrin and Sarah French~
Working with Tanya is easy…and when you are managing the stress and transition of selling or buying such a critical investment, you need someone who can manage you as much as they manage the process. Tanya can do both through regular communication and personal experience to her work that provide peace of mind. Hardly second in the list of strong qualities, she truly listens to your needs and wants while translating them into function and comfort when buying and a real, optimal experience when selling. In short, if you're not working with Tanya Hall, you're not experiencing what a good, professional, hardworking realtor can do for you.
---
~Robert Gardiner~
I have had the pleasure of working with Tanya as a first time buyer for myself and a few years later when selling the family home as my mother was moving into long term care. Tanya took care of all the little details and took the extra time to explain things so that an elderly lady could understand.  I would not hesitate to recommend  Tanya to anyone.  She is a wonderful person and a great sales person.
---
~Annette Pisciotto~
Everything that Tanya did was above and beyond our expectations. She never stopped searching for the home that met our needs. Her goal as stated to us, was to find us the perfect property for our needs. We do not believe that anymore could be done. We were shown every property that fit our situation and Tanya would not let us settle for okay. She worked tireless for us and we cannot say that we (including my parents) are anything but EXTREMELY SATISFIED with Tanya. She is a wonderful person and sales person.
---
~Tanya Brown and Aron Polmateer~
I have never received better service anywhere. Tanya was available 24 hours a day and she always called promptly. We really enjoyed working with her and we have referred her to others. We are very pleased and excited about the house, service and Tanya Hall!!
---
~Wayne Ferguson~
Tanya impressed us with her honesty, diligence, her work ethic and professionalism. She found a buyer for our home one day after it was listed. By following her professional advice, we managed to get a great price for our home. She provides GREAT SERVICE with GREAT RESULTS!!
---
~Scott and Paula Kerr~
Tanya went out of her way to add a couple of "special touches" to the property to improve viewings. We knew that we could trust her and that she would do her best for us. She was very nice to speak with. We are very happy and we had no concerns.
---
~Marcus and Rebecca Ruddy~
Tanya did an excellent job. Her positive and personable approach made the selling process a great experience. She even answered our emails when she was away on vacation!! I would recommend Tanya to my family, friends and co-workers!!
---
~Adam and Sarah Meyer~
Tanya has a great sense of humour, is down to earth, and has an up-beat personality, which made her VERY easy to work with. She was extremely prompt in answering all of our questions. Great job!!
---
~Sarah Mikolayenko~
Tanya took care of all the little details and took the extra time to explain things to me. As a first time home buyer, I really appreciated that. The service was outstanding!!
---
~Sam and Chris Hart~
Tanya responded promptly to all of our phone calls, emails and questions. She was wonderful to work with. We felt so comfortable working with her. She was very professional and did a wonderful job promoting our house. She sold it in 1 week!! Thank you!! Service with Tanya was exceptional!!

---
~Mike and Lia Camp~
We felt that Tanya did an excellent job with finding us the perfect house. We value her opinions and trust her completely. We would recommend her services to anyone buying or selling a house. Working with Tanya was a very enjoyable experience!!